Software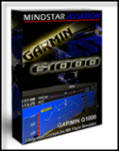 Add-on software for Lockheed-Martin Prepar3D, FSX Steam , Microsoft FSX and FS2004 that can be added to your simulator aircraft. We also offer additional products that enhance your simulation experience.
Hardware

Our staff of senior system, electrical, and mechannical engineers have decades of experience designing complex hardware solutions. We can partner with your team to deliver custom technology solutions.
Flight Training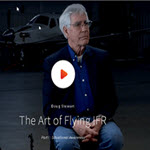 This Situational Awareness course allows you to take a seat beside Doug Stewart as he flies from Santa Barbara to Oxnard, CA in serious IMC using Microsoft FSX.
Use promo code 'Mindstar' at check out for $30 savings for a cost of $19.50!
About Us

Mindstar Aviation is a leading developer of flight simulation software and hardware. The company provides advanced and affordable turnkey solutions for the general aviation market as well as more advanced custom solutions to commercial customers. Mindstar is based in the Washington, DC metro area with headquarters at Leesburg Executive Airport (KJYO) in northern Virginia
Learn about our company history here
Mindstar Advantage

Tools created by pilots for pilots

Superior Customer Support

RealNav Data Compatible Avionics